With locations in Mill Valley and San Francisco,
Protea Acupuncture blends traditional eastern and
western therapies to help you thrive.
Policies and Fees
PAYMENTS AND INSURANCE
We accept cash, check, and most major credit cards. We are a fee-for-service clinic and payment is expected at the point of service.
PPO INSURANCE
Our clinic is currently out of network with most insurance companies except for Blue Shield of California and Cigna. This allows us to provide high quality care and not let treatment be dictated by insurance limitations. PPO health insurance plans with acupuncture benefits will be processed by our billing department. We will verify your insurance information on or before your first visit. You will be notified of your benefits within 24 hours or at your follow-up visit. Payment is due at time of service or until benefits are verified. If determined that patient has coverage, payment will be reimbursed or applied towards future visits.
FLEXIBLE SPENDING ACCOUNT (FSA) OR HEALTH SAVINGS ACCOUNT (HSA)
Acupuncture is an approved therapy for all FSA/HSA accounts. Please bring your debit/credit card that was given to you when you opened up your account. If you don't have one or weren't issued one your practitioner will provide you with an itemized bill (super bill) which you can submit for full reimbursement.
WHAT TO EXPECT
NEW PATIENT VISIT
The initial visit with Heather Huber, L.Ac, CMT is 75-90min; this includes a thorough health history and review of your present condition. We may discuss your diet, lifestyle, stress, exercise, sleep, etc. A physical examination is conducted, your pulse taken and your tongue examined according to the Chinese medicine diagnostic system. Together we will determine a treatment strategy that best suits your individual needs and condition. Once a thorough intake has been completed, the remaining time will be devoted to treatment.
INTEGRATED THERAPIES (FOLLOW-UP VISITS)
A typical follow-up appointment with Heather Huber, L.Ac, CMT is 60-75 minutes. There is usually 10-15 minutes for intake and 50-65 minutes for a thorough treatment. Acupuncture and Bodywork (Manual Therapies) are frequently combined for best results. Additional techniques such as Cupping, Heat Therapy, Nutritional Counseling, and Therapeutic Exercises may be incorporated. Herbal Medicines are prescribed as needed. The cost for herbs/supplements is not included in the treatment price.
To maximize time for your first visit, please download our NEW PATIENT INTAKE FORM, fill out at home, and bring to your first appointment. Also, please bring with you any relevant medical test results, such as lab work, MRI reports, etc.
Fees
For patients that don't have insurance, we offer pre-paid packages after your initial visit. Please inquire for more information.
Gift Certificates available – give the gift of health!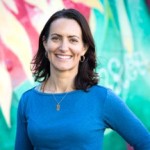 Heather Huber, MSTCM, L.Ac., Dipl. O.M. is Marin County based Nationally-Certified and California Licensed Acupuncturist and owner of Protea Acupuncture. Marin County Acupuncture and San Francisco Acupuncture, with convenient offices in Mill Valley, Marin County and San Francisco. At Protea, you'll enjoy a variety of proven treatments—including Acupuncture, Bodywork, Cupping, Heat Therapy, Nutritional Counseling, Therapeutic Exercises, and Herbal Medicines—all designed to provide a holistic approach to your wellness.