What Conditions can be treated by Acupuncture?
Back Pain and Neck Pain
Joint Pain
Musculoskeletal Pain (acute and chronic)
Fertility
Common Cold
Gastrointestinal Conditions
Menstrual Condition
Respiratory Conditions
Emotional Conditions
Insomnia
Depression
Anxiety
Stress
Dizziness
Food Allergies/Sensitivities
Genitourinary Disorders (urinary tract infection)
Dermatological Conditions (Acne, Eczema, Psoriasis)
Sexual Dysfunction
Candida
Addiction (smoking and other)
Anemia
HIV/AIDS Support
Chemotherapy Support
How should I prepare for my acupuncture session?
For your first appointment, be sure to wear loose comfortable clothing and eat something at least one hour before your appointment time. Your first appointment will last 75-90 minutes, with follow up appointments lasting 60-75 minutes. The first half of the appointment will be a thorough interview process as we discuss the main reasons for your visit and all else relating to your health, past and present. We will then take your pulse and look at your tongue, two tools we use for diagnostic purposes. We will end the session with the acupuncture, in which the needles are retained for about 25 minutes. There's a heat lamp, music, and dim lighting. It's very relaxing and most patients fall asleep for a restorative power nap.  
How quickly should I expect to feel the effects of my treatment?
The benefits of acupuncture start immediately. After your first treatment you could experience an excellent night of sleep, higher energy, more focus, less stress and a reduction in pain.  
How safe is Acupuncture?
Acupuncture is very safe when practiced by a licensed practitioner. All needles are sterilized, single-use, disposable needles and Clean Needle Technique is employed at all times. Acupuncture is also very safe for pregnant women and is a great way to support your health during pregnancy.  
How safe is Chinese Herbal Medicine?
Chinese Herbal Medicine is a strong, safe and effective form of natural medicine. Herbs are prescribed to address individual imbalances and should always be taken under the supervision of a licensed practitioner. Herbs should be taken as prescribed. If you begin taking any other medications, tell your practitioner.  
Do you have to be certified to practice acupuncture?
Yes. The state of California has the strictest guidelines in the country for practicing acupuncture. It requires four years of study in a graduate degree program and passing the California State Board Examination. The L.Ac. Dipl.O.M. after my name stands for Licensed Acupuncturist and Diplomat of Oriental Medicine.  
How often do I need to come in for treatment?
Typically acupuncture treatments are given 1-3 times per week in our San Francisco and Mill Valley locations. The exact duration of treatment varies by case but generally depends on the condition, your basic level of health and how well you respond to acupuncture. Usually frequent treatments are done for the first few weeks; after that, the frequency of treatment may be reduced as wellness is restored. Average cases take around 6 treatments to resolve, while more challenging chronic cases can take over 10.  
How does acupuncture work?
Systemic balance is critical to one's health and wellness. In western medicine this is known as homeostasis. Any imbalance can result in disorders such as pain, injury, insomnia, digestive issues, stress, gynecological disorders, allergies, depression, colds and a myriad of other complications. Acupuncture helps restore one's natural balance so organs and bodily systems can work together in harmony. This sets the stage for the body to repair itself and maintain its own optimal health. From a Western medicine perspective, research has shown that acupuncture treatment triggers different physiological responses, such as:
Stimulating the immune system and increasing white blood cells, which defend the body against infection.
Regulating blood sugar metabolism, which helps the body use energy more efficiently.
Increasing blood circulation and producing beneficial changes in blood pressure.
Decreasing cholesterol and triglycerides.
Increasing stomach peristaltic activity and regulating digestive fluids, thereby improving digestion.
Regulating and stimulating serotonin, a neurotransmitter that is directly related to sleep, appetite, and moods.
Increasing the availability of receptors in the brain that process and weaken pain signals.
Affecting both the brain's short- and long-term ability to reduce pain sensation.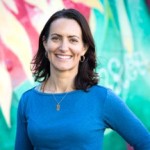 Heather Huber, MSTCM, L.Ac., Dipl. O.M. is Marin County based Nationally-Certified and California Licensed Acupuncturist and owner of Protea Acupuncture. Marin County Acupuncture and San Francisco Acupuncture, with convenient offices in Mill Valley, Marin County and San Francisco. At Protea, you'll enjoy a variety of proven treatments—including Acupuncture, Bodywork, Cupping, Heat Therapy, Nutritional Counseling, Therapeutic Exercises, and Herbal Medicines—all designed to provide a holistic approach to your wellness.